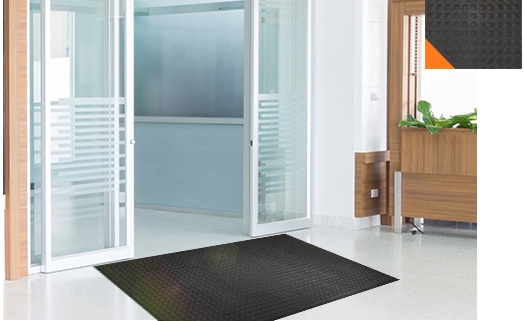 The Different Types of Floor Mats and How To Make The Right Choice
For many Mississauga businesses, keeping your facility in good condition is very important as it contributes to the overall experience of customers, employees, and visitors. Not only do you want to protect and maintain your floors, but you also want your space to look pleasing and professional. That's why so many business owners are interested in finding the best commercial entrance mats and office mats to help them create the best environment possible.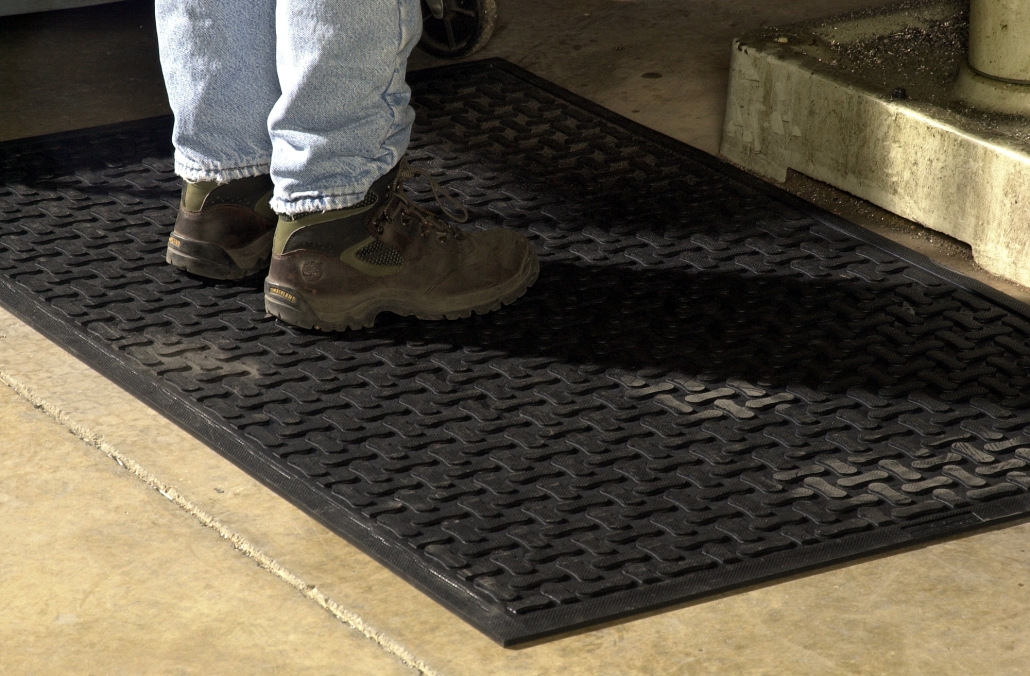 Choosing custom floor mats isn't as straightforward as you may think. With so many different types of office mats to choose from, each serving a specific need, it can be overwhelming to make sure you choose the right mats and that you place them in the right spot.
Custom Floor Mats Your Business May Need
To start the process of choosing commercial entrance mats and other office mats for your Mississauga business, take the time to learn about what's available. If you want to make sure you get factual in-depth information, reach out to us. City Clean can help you understand the options that exist and provide details on the benefits of each type of mat.
The most types of custom floor mats for business are:
Waterhog – these mats have a unique pattern that removes water and debris, as well as a rubber border that keeps liquids in the trenches and off the floor.
Anti-Fatigue – these mats prevent tired feet and provide insulation from cold floors. They are also an excellent choice for areas that need to ensure a smooth floor-to-mat transition.
SuperScrape – these mats are equipped with a tread pattern and are made from extra heavy rubber. They are excellent in providing a very high level of traction making them ideal commercial entrance mats.
Message Mats – these mats can be used to communicate messages to whoever enters your location. They provide flooring protection while supporting your marketing strategy as well.
Brush Mats – these mats are much more abrasive making them better at removing dirt from the soles of shoes. They also have a 100% Nitrile rubber backing for increased skid resistance.
Choosing the Best Commercial Mats for Your Mississauga Business
Once you know a bit about custom floor mats and what they can do for you, now it's time to choose the best options to suit your needs. But how do you know where you'll need commercial mats and what type is best suited for each area? It really comes down to identifying the unique needs of your business based on your industry, your facility, and your employees.
To take the stress away, reach out to City Clean and let us help. We'll provide a comprehensive audit and then present you with the best options that will properly support your business. Some of the questions we may ask include:
Do you have any areas that may become slippery due to grease, chemicals or solvents?
Do you have employees that stand for long periods of time?
How many entrances are used on a regular basis?
How do you currently deal with water and debris that gets tracked into your space?
Are there any areas that are prone to static?
How many high traffic areas do you have?
Once we work with you to understand how your business works, we'll be accurately able to help you put the best plan in place when it comes to using custom floor mats to enhance your business.
Why Choose City Clean
With more than 40 years of experience helping Mississauga businesses keep their spaces clean and safe, you can trust City Clean to provide you with exactly what you need. Our expert team is ready to answer any questions you have and help you feel confident in your choices. It's our goal to help your business run more effectively. To find out more about our products and services, contact us.
https://www.cityclean.ca/wp-content/uploads/2023/07/specialty-mats-tab-contant-image.webp
385
525
cityclean
https://www.cityclean.ca/wp-content/uploads/2023/07/Logo.webp
cityclean
2020-03-03 02:01:48
2023-10-05 10:37:56
The Different Types of Floor Mats and How To Make The Right Choice